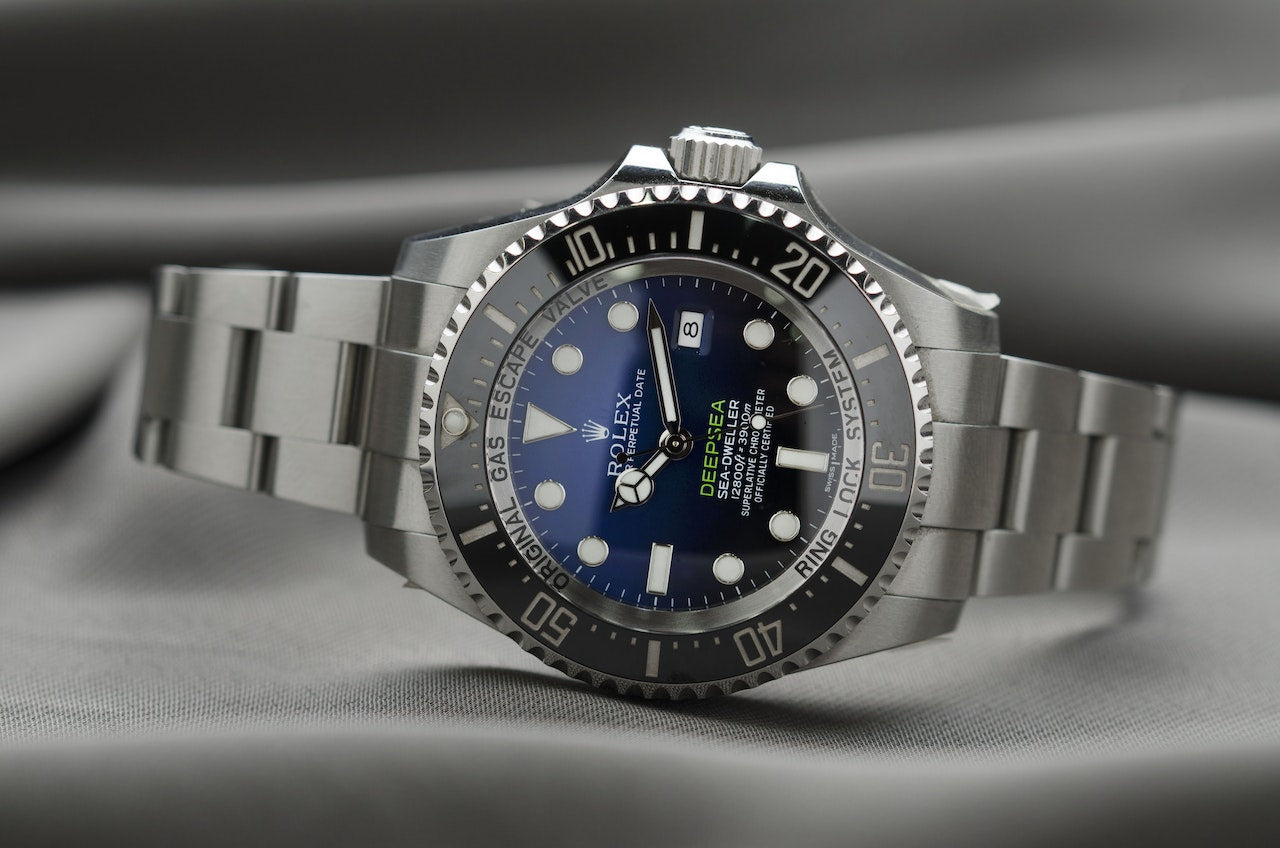 Discover the Rising Trend of Vibrant Colourful Dials in Luxury Watchmaking
In the realm of luxury watches, where refinement and precision meet art and craftsmanship, a playful yet sophisticated trend has been gaining momentum: the increasing popularity of colourful dials. Gone are the days when black, white, or silver dials were the de facto standard for luxury timepieces—watchmakers are now embracing vibrant hues and eye-catching textures as a means of injecting some dynamism and individuality into their creations. This shift signifies a unique convergence of elegance and playfulness in modern watch design, as horologists push the bounds of creativity and personal expression, without sacrificing precision, quality, or tradition.
At CS Watches, we recognise and celebrate the ever-evolving landscape of premium watchmaking, and we are pleased to see a growing appreciation for diversity and uniqueness in watch designs. In this blog, we will venture into the enthralling world of colourful dials, exploring their origins, the techniques used by watchmakers to achieve these captivating tones and textures, and the impact of this trend on the market and collectors alike. We'll also examine how this cultural phenomenon is influencing our range of custom watches and Seiko mods, adding a new dimension of allure to our finest creations.
Join us on a journey into the stunning realm of colourful dials, as we uncover how this trend is reshaping the definition of a luxurious timepiece. We'll celebrate the watchmakers who dare to push the boundaries of creativity and style, and we'll discover how bold colours can breathe new life into both classic and contemporary designs. From vivid green sunburst dials to fiery orange watch faces, the world of colourful dials beckons watch enthusiasts to embrace a new era of individual expression and personalisation. Set against the backdrop of time-honoured horological ingenuity, these vibrant and unique timepieces capture the spirit of modern watchmaking and serve as a testament to the fusion of enduring craftsmanship and contemporary design.
The Origins of Colourful Dials: A Marriage of Functionality and Creativity
The advent of colourful dials in the world of luxury watches can be traced back to functional requirements, as well as a desire to stand out in an increasingly crowded marketplace. Early examples include military watches with bold, contrasting dials to enhance legibility in low-light conditions, and diving watches that utilised vibrant colours to maintain visibility at greater depths. However, over the years, watchmakers have begun to experiment with more adventurous colour schemes and dial textures, seeking to find the perfect balance between form, function, and aesthetic appeal.
Colourful Dials in the Spotlight: Iconic Timepieces and Watchmakers
The contemporary watch industry has witnessed an explosion of creativity in the realm of colourful dials, with numerous prestigious brands and models leading the charge. The following are just a few examples of stand-out timepieces and watchmakers that have embraced the trend:
Rolex Oyster Perpetual: Rolex has long been associated with colourful dials, from the vibrant "Stella dials" of the 1970s to the striking candy-coloured Oyster Perpetual range introduced in 2020. With hues such as coral red, bright blue, and turquoise green, the Oyster Perpetual series offers an enticing blend of classic Rolex design and vivid personality.
Audemars Piguet Royal Oak Offshore: Audemars Piguet has experimented with colour extensively in their Royal Oak Offshore collection, combining bold hues with the distinctive, angular case design that the brand is renowned for. Striking colour combinations, such as the purple dial and rubber strap of the Royal Oak Offshore Purple Chronograph, have made these timepieces unforgettable.
Patek Philippe Aquanaut: Patek Philippe's Aquanaut line, known for its blend of elegance and sportiness, has also seen the introduction of unique colour combinations. The Aquanaut Travel Time Ref. 5650G with its blue-to-black gradient dial, for example, adds a sense of depth and intrigue to an already impressive timepiece.
Grand Seiko: Japanese watchmaker Grand Seiko is renowned for its impeccable craftsmanship and extraordinary attention to detail, qualities that carry over to its colourful dials. Timepieces like the Grand Seiko Spring Drive "White Birch" Ref. SLGH005 showcase intricate textures and hues that evoke the beauty of nature.
The Art and Science of Colour: Techniques and Processes
Creating a stunning, colourful dial is a feat of both artistry and technical skill. Watchmakers use a variety of methods to achieve their desired hues and textures, often drawing inspiration from the world around them. Some popular techniques include:
Electroplating: By submerging the dial in a solution containing the desired colour, watchmakers can use electric currents to evenly deposit a thin layer of metal ions onto the dial's surface, resulting in an attractive and consistent finish.
Lacquering: Lacquering involves applying multiple layers of coloured lacquer to the dial, followed by polishing and sometimes the addition of pearlescent or metallic pigments. This process allows for a wide range of vibrant, glossy colours in varying transparencies.
Enamelling: Enamel dials, often found in high-end luxury timepieces, are created by meticulously applying a coloured, powdered glass suspension to the dial surface and then firing it at high temperatures. This age-old technique produces rich colours and intricate detailing that can last for centuries without fading.
Custom Creations: Embracing Colour in Our Bespoke Timepieces and Seiko Mods
At CS Watches, we understand the allure of colourful dials and the sense of personality they bring to a luxury timepiece. Our range of custom watches and Seiko mods reflects this understanding, with stunning colour options and bespoke design elements that cater to the unique tastes of our discerning clientele.
Whether you're looking for a sunburst or fumé dial, a bold racing stripe, or a subtle splash of colour on a custom bezel, we have the expertise and passion to create the perfect, unique timepiece that showcases your style and individuality.
Conclusion
The rise of colourful dials in premium watchmaking marks a dynamic and exciting chapter in the rich history of timekeeping. It is a testament to the creativity, innovation, and unrelenting pursuit of perfection that defines the luxury watch industry.
As watch enthusiasts, we should embrace and celebrate this vibrant trend, as it adds depth, character, and playfulness to our coveted collections. The merger of age-old craftsmanship with bold, modern expressions signifies a new horizon in horological innovation—one that we at CS Watches are proud to be a part of. Explore the captivating world of colourful dials and custom creations, and let your luxury timepiece become an extension of your unique personality and style. For quality custom-built watches and Seiko mods in the UK, go for CS Watches.